Introduction
In simple terms, child labour is the employment of a child in any type of work for remuneration in cash or kind. The Child labour (Prohibition and Regulation) Act, 1986 defines a "child" as a person who has not completed the fourteenth year of his age. It is a pervasive problem that violates the most fundamental right of children- the right to education.


Impact of child labour on Mental and physical health
When children are brought up in an environment that fosters intellectual, physical and emotional development, they become responsible citizens and contribute to the development of the society and economy. Whereas, children who are forced to work in hazardous conditions lacking self-development opportunities tend to be malnourished, suffer from poor cognitive and behavioural development, premature ageing, physical disabilities, drug dependency etc.
Moreover, child labourers come from impoverished conditions or are trafficked from their native places. They have no protection, and their employers control them completely. Children are forced to work for long hours for meagre or no wages. Such children are often ill-treated by their employers. All these issues can affect a child's mental and physical health severely.
Causes of child labour in India
In India, child labourers are typically employed in garment factories, brick kilns, construction sites, carpet weaving, mining, agriculture, fisheries, hospitality (tea stalls), domestic help etc. The worst forms of child labour include bonded labour, prostitution, drug trafficking etc. In 2020-21, CHILDLINE 1098 rescued over 35000 children trapped in child labour. There are thousands of children still engaged in child labour in India who need to be rescued.
Poverty-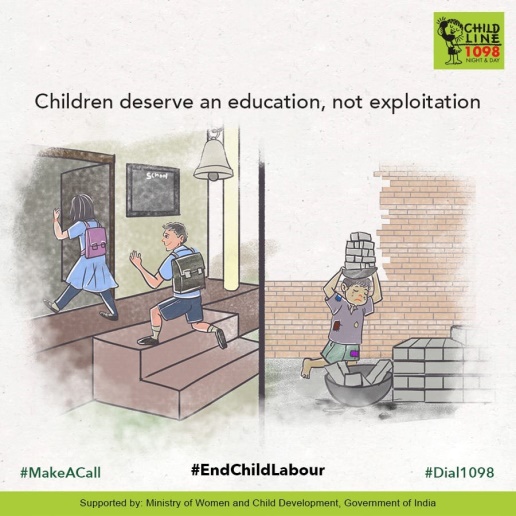 Poverty is one of the root causes of child labour in India. Poor economic conditions force parents to depend on their children to help them inside and outside their homes. These children are forced to drop out of school and become a source of income for their parents and social security during old age. When children are not allowed to pursue learning and skill development opportunities that will enable them to get a decent job in the future, they become trapped in the intergenerational cycles of poverty
Unemployment-
Another major cause of child labour in India is unemployment, especially due to natural calamities, pandemics, conflicts and war. Natural disasters or the loss of parent forces children to work and support the rest of the families.
Debt-
Debt results in the worst form of child labour that is bonded labour. Children are often forced into work at the employer's house, for years or until the debt is paid off. The cycle of debt and exploitation often continues for generations.
What can you do to stop child labour?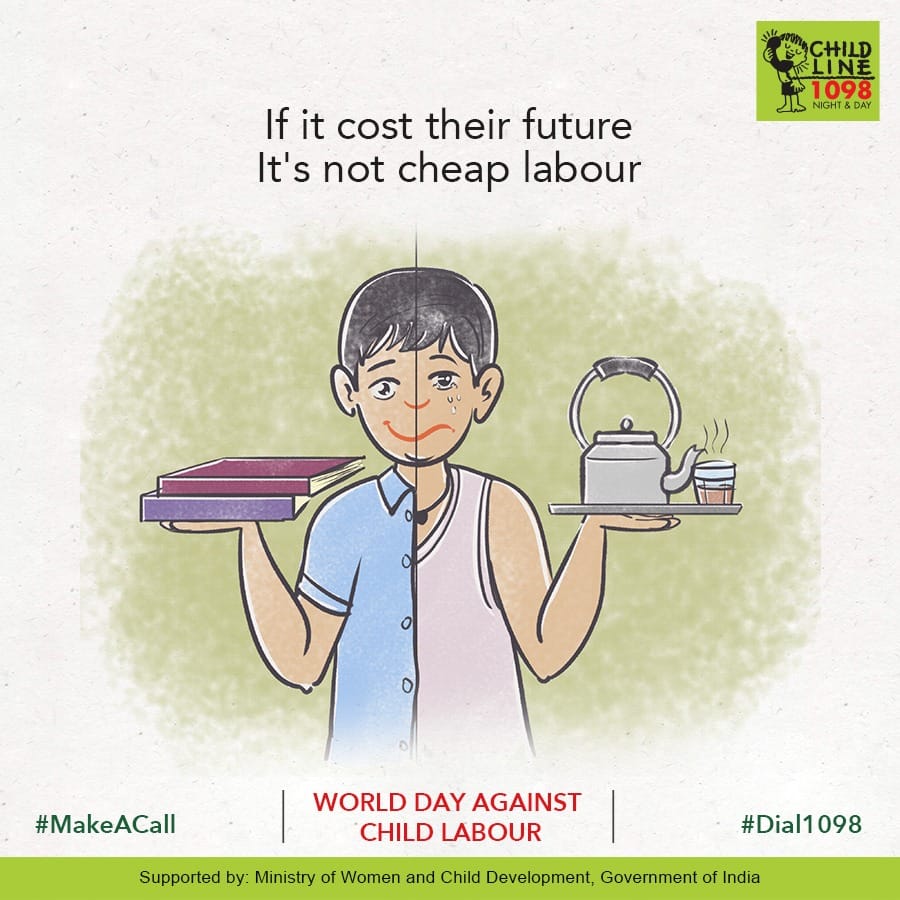 Child labour is an unforgivable crime that robs children of their childhood. Despite the government efforts and stringent laws, this social evil continues to prevail in our society. Child labour hinders the growth and progress of a child and impedes an entire nation's the social and economic development. Therefore, we ought to come together and channelize our efforts in the right direction to stop child labour. Here are some of the ways to stop child labour.
● Be vigilant
While shopping at a local market or eating at a nearby restaurant, be vigilant. If you notice any child working as a child labourer, inform local authorities or call CHILDLINE 1098.
● Know your laws
Understanding the constitution and its role in child protection is an essential step towards preventing child labour. Once you are aware of the laws, you are well-equipped to tackle the menace and warn the individuals hiring child labourers.
● Mindful consumer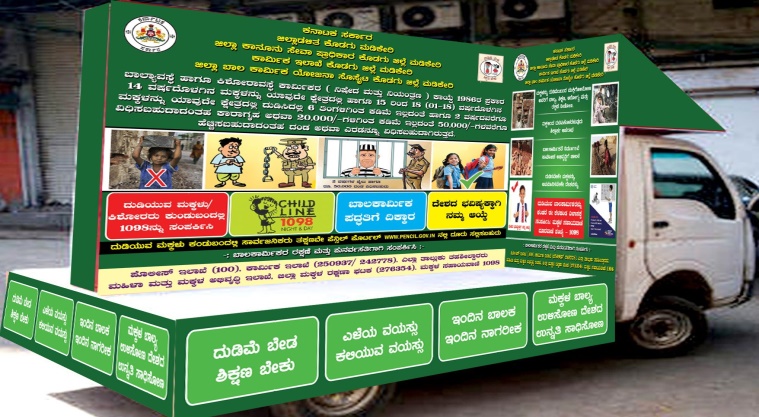 ● Before going shopping, research the brands that assure no children were employed while making the products. So, when you go shopping at a local store or a market you can buy products only from such brands.
● Education and awareness
Educating people, especially businessmen and employers, about the ill effects can help prevent child labour. Talk to them about the impact of child labour on children's mental and physical health and how it can affect their future. Also, inform them about the laws and their penalties.
● Conversation with the parents of child labourers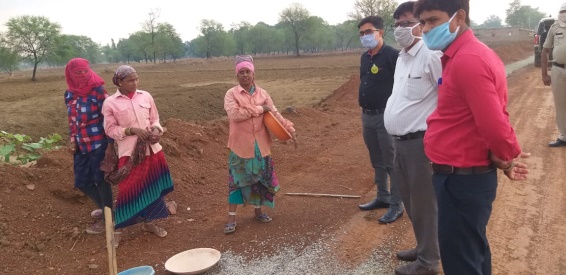 If you know of any parent forcing his/her child into child labour in your vicinity, talk to him/her and inform about how child labour can jeopardize their child's future. Explain the consequences of child labour on the overall development of the child. While talking to them, emphasize how education and skill development can safeguard their child's future.
● Partnering with a movement/organisation
To prevent child labour, you can associate with an NGO or an organisation working in this field. You can volunteer with them and be a part of their outreach and awareness activities. Supporting them generously by contributing to their cause is also a great idea.
● Enroll more children in school
You can create an environment that fosters learning for street children, in your neighborhood. Raising funds to establish libraries and common learning centres in your locality can help vulnerable children to learn and educate themselves. You can also assist the parents in enrolling their children in school.
● Conscientious voter
During legislative elections, support candidates whose agenda includes the prevention of child labour. If it does not feature in their agenda, then talk about it in the open forums and discussion platforms. You can spread awareness among other voters as well.
● Connect with local leaders
Engage with local leaders and lawmakers and request them to undertake initiatives to prevent child labour. You can write to them to adopt humane and sustainable practices to ensure that rescued children are rehabilitated.
Role of CHILDLINE 1098 to prevent child labour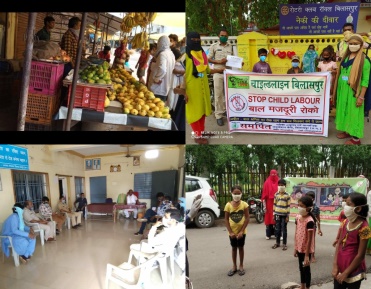 CHILDLINE 1098 frontline child care professionals work persistently to rescue children trapped in child labour and further linking them to long term services for rehabilitation. Through the robust network of partners across the country, CHILDLINE 1098 assures complete protection to children in distress. CHILDLINE partners conduct several outreach programmes to reach out to children trapped in child labour. During the outreach programmes, they spread awareness about the ill-effects of child labour, laws, penalties etc., among the shopkeepers and employers. CHILDLINE partners sensitise the stakeholders at railway stations and bus terminals and train them to identify vulnerable children and call 1098 or report to the nearest child help desk. CHILDLINE 1098 works with the Government authorities and allied systems, various stakeholders and its standard operating protocols to enforce the laws aimed at safeguarding children's rights. The following case study provides a glimpse of the prompt action taken by CHILDLINE 1098 to rescue children trapped in child labour.
Asha, age 12 was working as a domestic worker at an affluent house in Ambala district Haryana for two years. She originally hails from Rae Bareli in Uttar Pradesh. Asha had come to Ambala with her maternal grandmother for the job. She had not received any payment for the work done at her employer's house. A concerned adult called CHILDLINE 1098 and requested help to rescue Asha from her employer. The CHILDLINE team coordinated with the local police for the joint operation and rescued Asha from the house. They brought her to the CHILDLINE office and comforted her. The team counselled her and helped her regain confidence. Meanwhile, the local police filed an FIR and arrested the employer. As per the standard operating protocols, Asha underwent a medical checkup. She was then placed in a shelter home after completion of the due diligence process.
Children are the future of our nation; therefore an environment that fosters learning, development and growth is an utmost priority for them. After decades of Independence, child labour is a barrier that continues to prevent thousands of children across India from enjoying safe and healthy childhood. We must focus on strategies to mobilize communities against child labour at the grass root level and ensure the reintegration of children in the education system. When our knowledge and legislations translate into actions, only then we can eradicate child labour.